Steal this Multi-Family Land near Croissant Park, Downtown Fort Lauderdale! Build 3 Townhouses!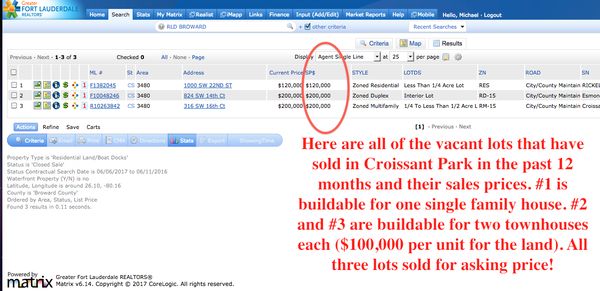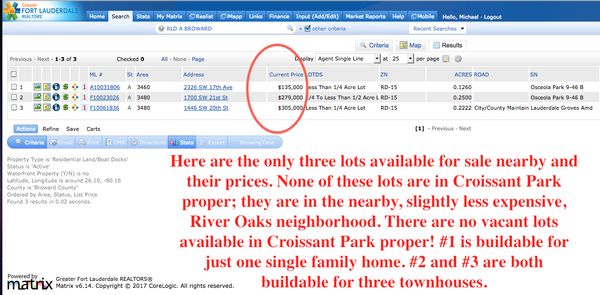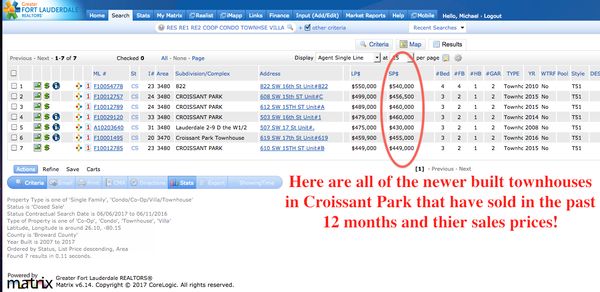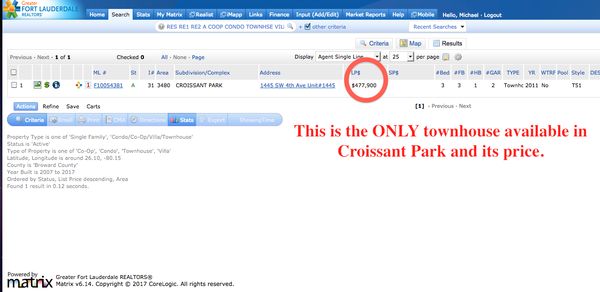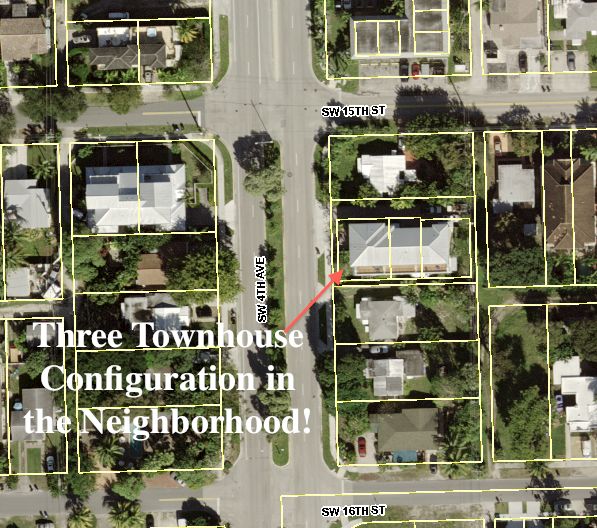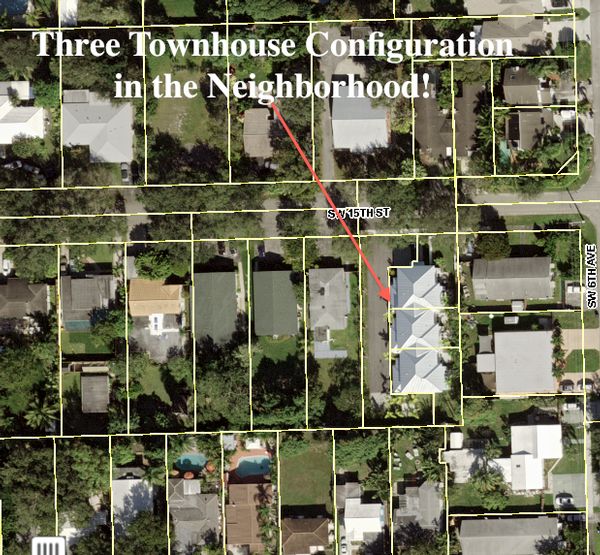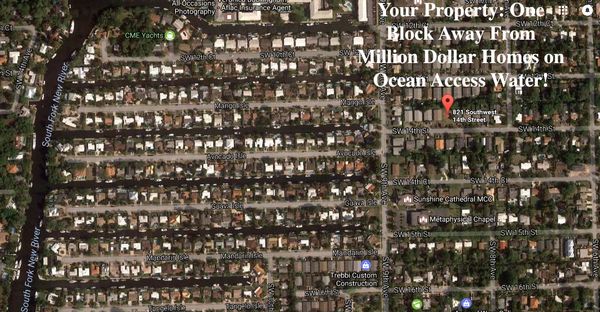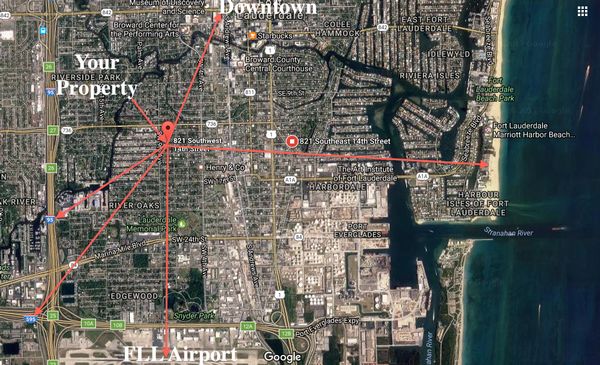 $229,900
SOLD
SW 14th Street
Fort Lauderdale, FL
COMPS: http://matrix.southfloridamls.com/DE.asp?k=1024661XJ6LR&p=DE-5142349-289
Under 5 minutes from: i-95, 595, 441, downtown, the airport, the beach, and just one block away from million dollar ocean access homes!
One of the most rapidly appreciating neighborhoods in Fort Lauderdale! The median sales price in Croissant Park has increased by 21% in the past year!
This 9,072 square foot lot is zoned for THREE townhouses!
This is the ONLY vacant lot available in the area for under $100k per unit for the land!
The retail value on this lot is $300k ($100k per unit for the land). See pics!
ALL of the newer built townhouses that have sold in the neighborhood over the past 12 months have sold for $430k-$540k and are around 2,000 square feet on average! See pics!
This breaks down into very simple math. (Rough numbers) Price of Lot: $229,900
Cost to Build 3 Townhouses: $600,000 ($100 per sqft x 6,000 sqft [2,000 sqft each])
Impact & Permit Fees: $40,000
Architectural Plans: $6,000
Total Investment: $875,900
Sell For: $1,350,000 ($450,000 each)
Total Profit: $474,100!
Your cash price for this 9,000+ square foot lot build-able for THREE townhouses is just $229,900! Thats over $70,000 OFF market value!
If you don't want to build right away this is a great buy & hold property with virtually guaranteed price increases in the immediate future as the median sales price in Croissant Park has increased by 21% in the past year! Or just buy this lot now, re-list it on the MLS immediately, sell it for $300,000, and make a BIG instant profit!
Take a drive by, see the opportunity, and feel free to give us a call anytime; We are glad to provide you with all of the information you need.
Documents
No Documents for this Property
Sale Comps

$300K - $320K

Rental Comps

$8,400 - $9,300

Property Type

Residential

Location

Fort Lauderdale, FL

Size 9072 sq. ft.
Bedrooms

0

Bathrooms

0

TAV

81.6K

Annual Taxes

$0

Year Built